Welcome to ememess.com
,
the site for e-fiction from Michael Marshall Smith. We currently offer twenty seven of Michael's stories in Kindle format,
individually
and in nine
issues
. Kindle versions of THE STRAW MEN and EVERYTHING YOU NEED are also now online… Further information and a FAQ is available
here
.
It's not the craft and skill that Michael Marshall Smith displays in his short stories that I object to. It's not the easy wit, or the comfortable way he deploys language as a weapon. It's not even that way that he can conjure people so real in so few words. It's that, when a Mike Smith short story is over, it's pretty much guaranteed that there will be some moment, scene or revelation frozen in the back of my mind that I'll never be able to get out of my head, not even if I scrub it with wire wool so it bleeds.
Neil Gaiman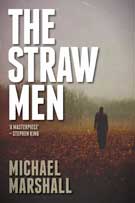 NEW!

Now available again in the US — Kindle versions of the STRAW MEN novels.


The Straw Men
The Lonely Dead
Blood of Angels
Michael Marshall Smith writes the kind of dreams we don't like to talk about, but can't get out of our minds once we've had them.
Jonathan Carroll
Michael Marshall Smith is the most consistently brilliant short story author I have worked with over the past twenty years.
Stephen Jones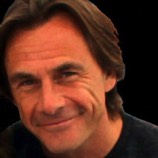 Michael Marshall Smith
is the winner of the Philip K. Dick Award, the August Delerth Award, the International Horror Guild Award, six British Fantasy Awards and the Prix Bob Morane, nominated for five World Fantasy Awards and CWA Silver Dagger — and the only author ever to win the BFS Award for Best Short Story four times. Now his internationally-acclaimed short fiction is finally becoming available in ebook format... Writing as Michael Marshall, he is also the internationally-bestselling thriller writer of novels such as
The Straw Men
and
The Intruders
(recently televised by BBC starring John Simm, Mira Sorvino and James Frain). His most recent novel is
We Are Here
.
Links to full-length works in electronic and old school 'book' format are available
here
.