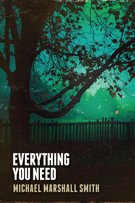 Michael's latest collection
— now available for all major eBook formats, in the US, UK and internationally.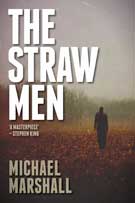 The Straw Men
trilogy
— "A masterpiece",
Stephen King
— is available in the US from ememess press in all major eBook formats.
… to ememess press, home of eBooks for the short stories,
collections
and even a few
novels
of Michael Marshall Smith.
It's not the craft and skill that Michael Marshall Smith displays in his stories that I object to. It's not the easy wit, or the comfortable way he deploys language as a weapon. It's not even that way he can conjure people so real in so few words. It's that, when a Mike Smith short story is over, it's pretty much guaranteed there will be some moment, scene or revelation frozen in the back of my mind that I'll never be able to get out of my head, not even if I scrub it with wire wool so it bleeds.
Neil Gaiman
Michael Marshall Smith writes the kind of dreams we don't like to talk about, but can't get out of our minds once we've had them.
Jonathan Carroll
Michael Marshall Smith is the most consistently brilliant short story author I have worked with over the past twenty years.
Stephen Jones
We're delighted to introduce two major new features… Kindle editions are joined by ePub versions of the major books (compatible with iBooks and Nook and all other eReaders) — and the ability to purchase major volumes directly from the site.

For more information and news on new releases… follow on Twitter at @ememess
It would also be worth subscribing to the newsletter here.
Images on the site are from Michael's Instagram feed.